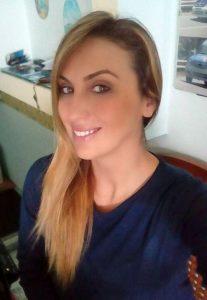 Hello,
My name is Filomena and you will be my guest at Locanda Costa d'Amalfi, our accommodation opened in 2004 in Amalfi.
Together with my husband Pino we carefully selected the furnishings of our rooms, choosing the things we like to find when we go on vacation, because our goal is to offer you a welcoming and relaxing vacation. In order to meet all your needs, we also added two apartments in Conca dei Marini.
At Locanda Costa d'Amalfi you will find a friendly and welcoming atmosphere with all the services of any hotel of the same category, but with better attention for your specific needs that only a family accommodation can offer.
If you would like, we can help you discover the more attractive points of the Amalfi Coast with exclusive beaches, breath taking excursions, and restaurants that offer a taste of the local coastal cuisine.
Come and stay with us and we will help you fall in love with the Amalfi Coast.